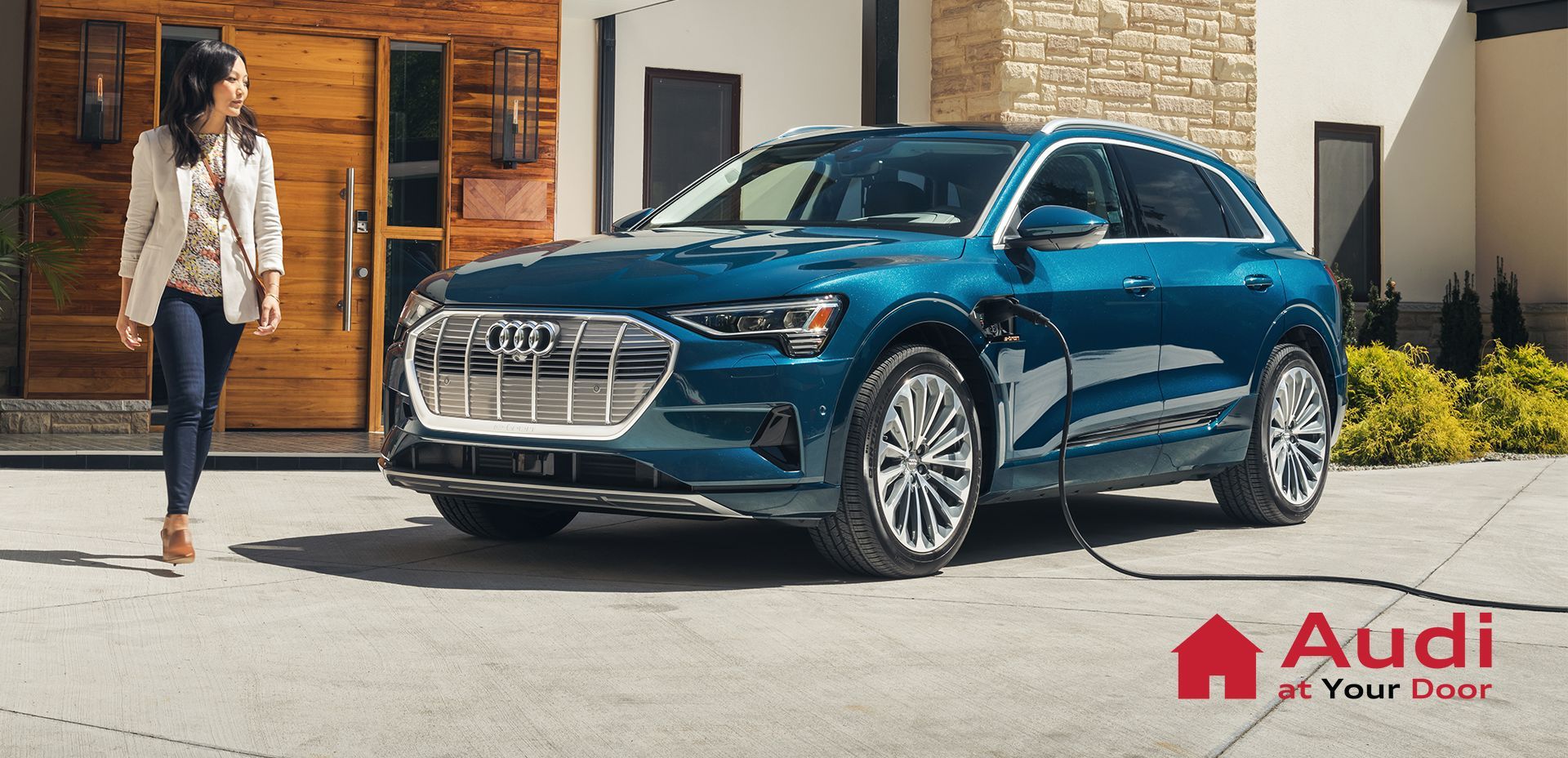 Audi at Your Door 
A personal Audi experience as thoughtfully designed as our vehicles.
We recognize the needs of our shoppers and owners have changed.  Audi at Your Door is designed to give you a premium online shopping experience and peace of mind that your Audi dealer operates with your safety in mind. 
With Audi at Your Door, through Audi Tri-Cities, you can: 
Have the test drive brought to you 
Appraise your trade-in virtually 
Work remotely to purchase your vehicle and have it delivered directly to your door 
Have your vehicle picked up and returned for service
Please call us for more details on any of these offerings to help meet your needs.

*Audi At Your Door program offer is within a 20 mile radius of Audi Tri-Cities.
In our showroom, we are taking every precaution possible to keep our dealership safe during this uncertain time.
A Message from our General Manager
With the challenges we are all currently facing I wanted to take a moment and address ways in which we are attempting to continue the services with which you have become accustomed, and inform you of ways we are addressing our facility to help minimize any potential impact to you and our employees.
Conduct of Business: Where and when able we will attempt to do as much effective communication via phones and internet, to minimize direct contact in person.
Service Department | Open Mon-Fri 8am-5pm: If you have any special restrictions on your travel, we may with advance arrangement be able to pick up your vehicle (within reasonable distance from the Center), service your vehicle and return it to you.

Sales Department | Open Mon-Fri 9am-6pm + Sat 9am-5pm:  If you are purchasing a vehicle we can do much of the work electronically and arrange to deliver the vehicle to your home or work.

Parts Department | Open Mon-Fri 8am-5pm: A significant portion of our retail parts sales are already done via phone or internet. We can on your request for many items ship directly to you. Your parts specialist will inform you if we are able to assist with this.

Hygiene: If you are visiting you may see members of our staff sanitizing or disinfecting common contact areas of the facility. We are intending to do this between each unique client visit.
Hours of Operation: Like many of you, our employee's personal lives have been impacted and we are modifying our hours of operation to accommodate the current needs of the market. Please check our website or Google for current hours, we will update those sites with as much advance as we can.
In closing I want to assure you that we will continue to be as proactive as we can reasonably be, and conform to request by Government and the Manufacturer, to provide the best and safest environment at our Center.
Our sincerest thoughts to your health and well being.
Kind regards,
George W Stanley
General Manager
Convenient, virtually and at your door...on your terms
Shop
Work virtually with your dealership to find the perfect vehicle that meets your needs.  See one you like? Your participating dealer will bring it to you to test drive.
Buy
Experience a suite of amenities designed to help you make your purchase remotely with your convenience and safety in mind.
Own
Whether you have just purchased a new vehicle or need your current vehicle serviced, we can come to you.
Please call us for more details on any of these offerings to help meet your needs.

Hours
Monday

9:00am-7:00pm

Tuesday

9:00am-7:00pm

Wednesday

9:00am-7:00pm

Thursday

9:00am-7:00pm

Friday

9:00am-7:00pm

Saturday

9:00am-6:00pm

Sunday

Closed
Contact Us Today